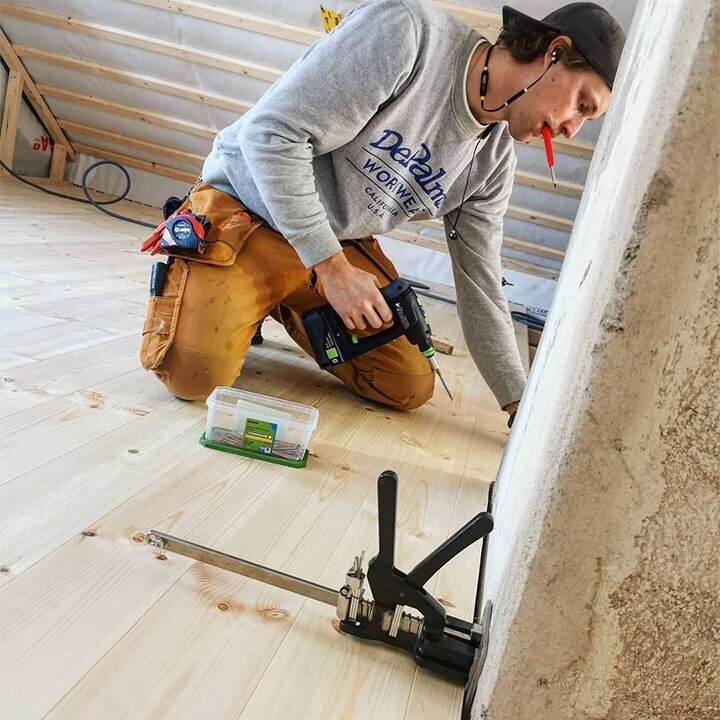 Who is the Viking arm?
They founded Viking Arm on the basic principles of craftsmanship, quality, and innovation. Viking Arm was first established in Norway by two innovators Oivind Resch and Terje Scheen, in the year 2008. The two partners have a proven track record and innovative entrepreneurs.
Oivind Resch and Terje Scheen took to heart the Norwegian proverb that states, "If something is worth doing. It's worth doing right". Every detail of the Viking arm tool is tested and verified, then tried again. This ensures the product quality is top-notch and no gaps exist in terms of quality control. 
What is the Viking Arm tool?
The Viking Arm tool is a handheld precision tool built with innovation and quality products such as stainless steel. It is a new tool that far exceeds the demands of industry professionals. The quality-price is also friendly, making it affordable to its users.
The Viking arm tool has a lift capacity of up to 150 kilograms making its applications more unlimited. It has various uses, from installing doors, kitchen cabinets, and windows being the primary, more wide applications of Viking Arm.
We can also use the Viking Arm outside in the installation of porches and decks. The application of the Viking Arm is many.
An advantage of the Viking Arm is that it reduces the number of hands required at a job site. Having less labor eventually reduces the costs associated with delivery.
Specifications of the Viking Arm
They make the Viking Arm out of hardened stainless steel or aluminum.
It has a lift capacity of 150 kilograms or 330 pounds.
It has an impressive operation range (mm) of 6-215.
The Viking Arm has a standard base (mm) of 5*105*87,
Viking Arm offers an optional hardened carbon steel base (mm) of 6*105*87.
It comes with mounting holes for safer operations.
FIMTECH, in Norway, extensively tests the Viking Arm.
It only weighs 1.4 kilograms or 3 pounds.
Features of the Viking Arm tool
The features that distinguish Viking Arm from the market competition are;
Viking Arm is an innovative and universal tool. It has a wide range of applications that make it a market leader. 
Most job sites require a lift, press, and tightening—the specially designed Viking Arm handles these processes with seamless ease.  
The Viking Arm has an impressive lift capacity of 330 pounds or 150 kilograms for such a small and compact tool. 
Viking Arm has patented its innovation. The patents mean the product is excellent; they need to protect its design and always build to give results.  
It substitutes many traditional work tools. Job sites required a large deployment of labor to lift doors, cabinets, and windows when they install them. The Viking Arm, however, cuts the labor requirement making it easier to be profitable.  
The Viking Arm inspires creativity in its users, ensures the quality of work done at a job site, and ensures the safety of workers at job sites.
It increases productivity and saves time and money for every project—benefits enjoyed by both the business and the customer.
Its construction using hardened stainless steel and aluminum is sturdy and durable.
They design and manufactured Viking Arm in Norway.
Viking Arm has components that are of the highest quality.